Although traditional flower arrangements are beautiful options to decorate your dining room table, there are so many other amazing centerpiece ideas. Using decor for everyday use as a dining room centerpiece can add stunning visual appeal to your dining room table. From minimalist and modern art pieces to unique decorative vignettes, these beautiful centerpieces will make you want to update your dining room design today.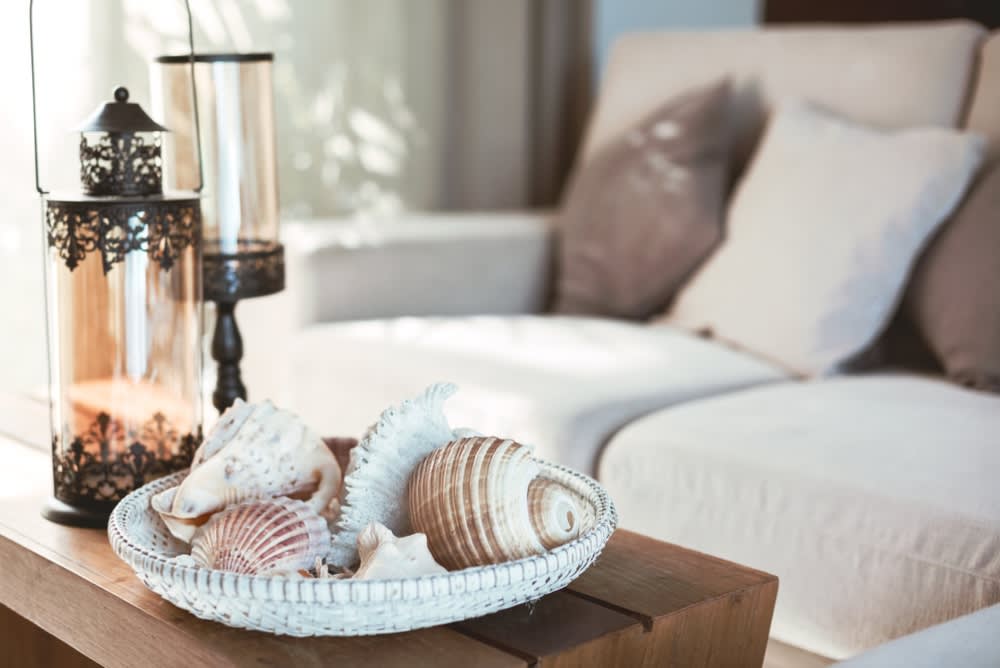 Create a beautiful vignette on your dining room table by using a variety of pieces that tell a story. This coastal dining room makes use of rustic lanterns and a selection of seashells in a neutrally colored basket. In addition to adding an interesting decorative touch to the living room coffee table, this unique display also creates visual appeal by varying the height of each piece.

Centerpieces don't need to include flowers at all. Instead, opt for an interesting sculpture or other artistic accent like this unique take on a modern centerpiece. The large round bowl is a wonderful juxtaposition compared to the sleek lines throughout the rest of the dining room, but the deep black tone allows it to blend seamlessly with the surrounding decor.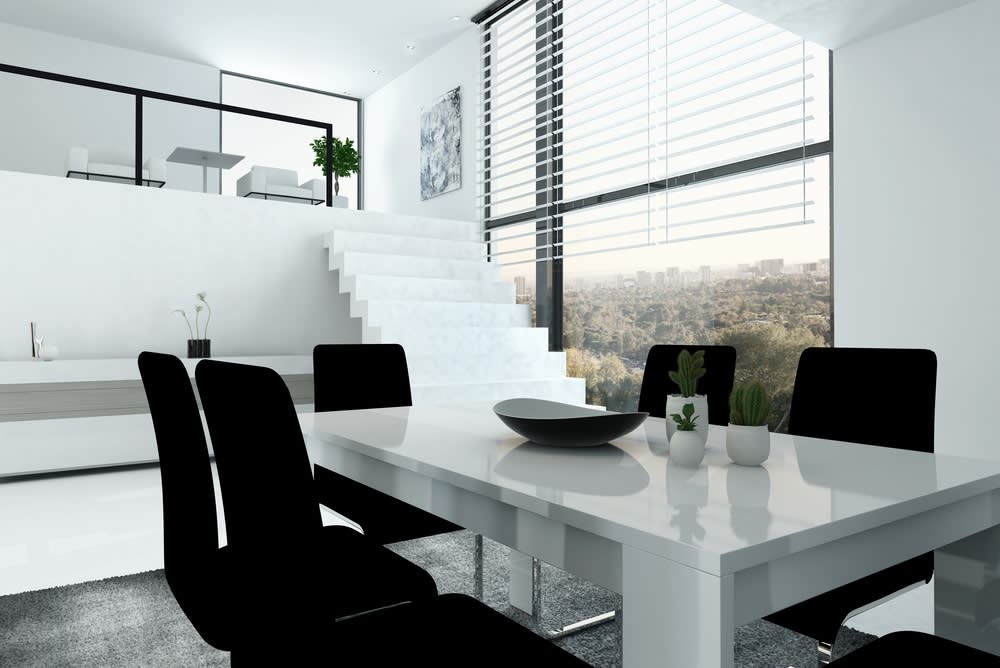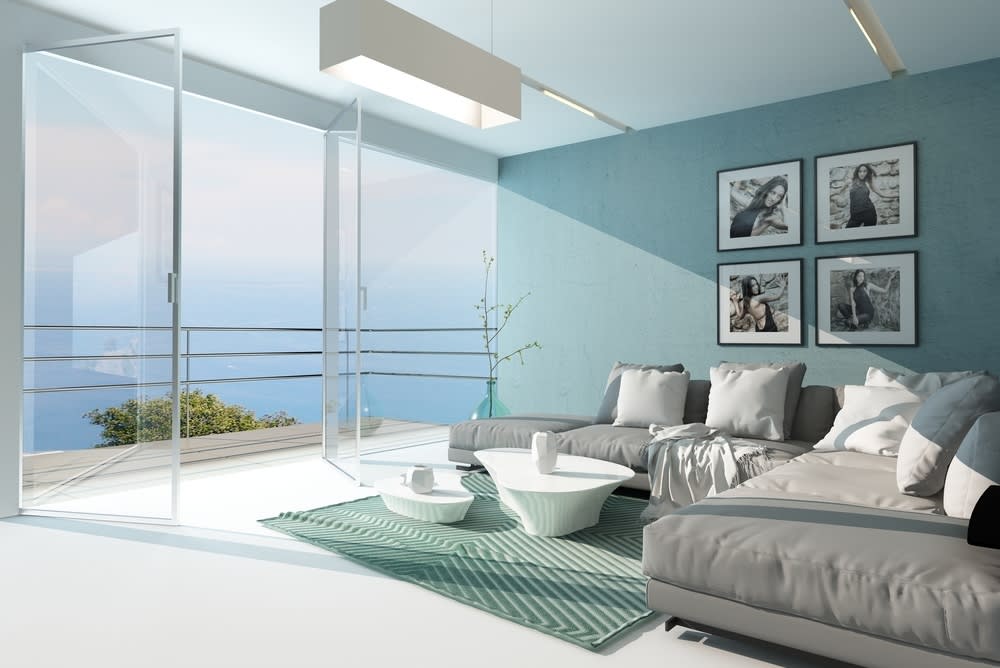 A subdued centerpiece like these simple white vases are perfect for adding varying levels of visual appeal to the living room decor. Additionally, the simple centerpiece below adds decorative flair to the table with the use of three large decorative jars on top of a neutral table runner. The lightly colored candles inside complement the light fixture above, bringing the room's design full circle.

Make the food at your next dinner party the star of the show by turning it into an edible centerpiece. This beautiful display of flowers and vegetables is a wonderful alternative to a traditional centerpiece. It gives guests a chance to gaze at the dinner party's bounty before enjoying the beautiful food right before their eyes.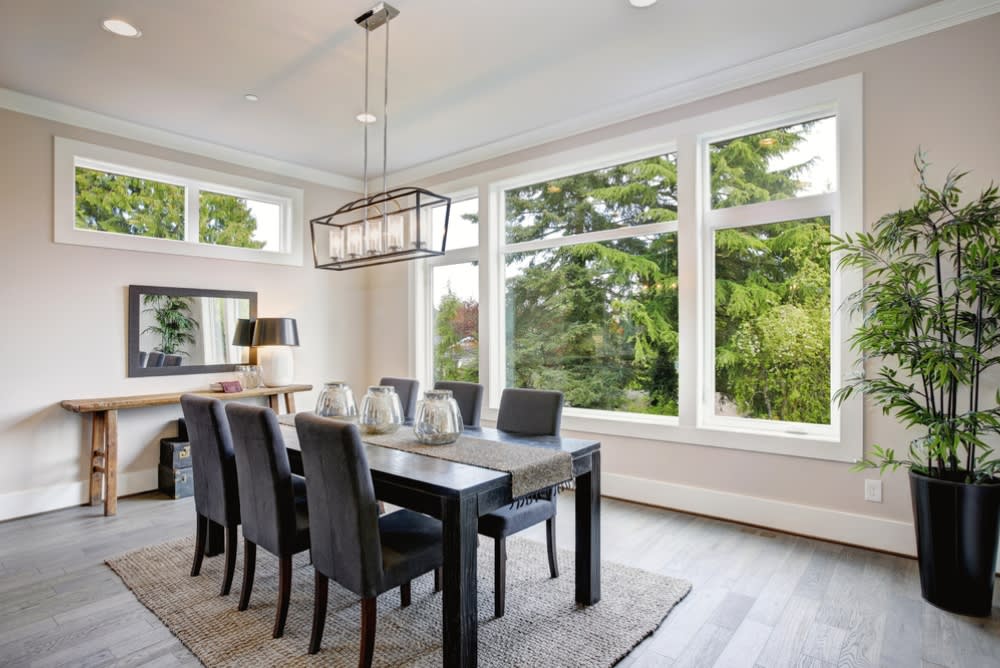 Feathers are another fantastic option when creating a centerpiece. Like floral arrangements, feathers come in a variety of sizes and styles and can add a touch of elegance to your dining room decor.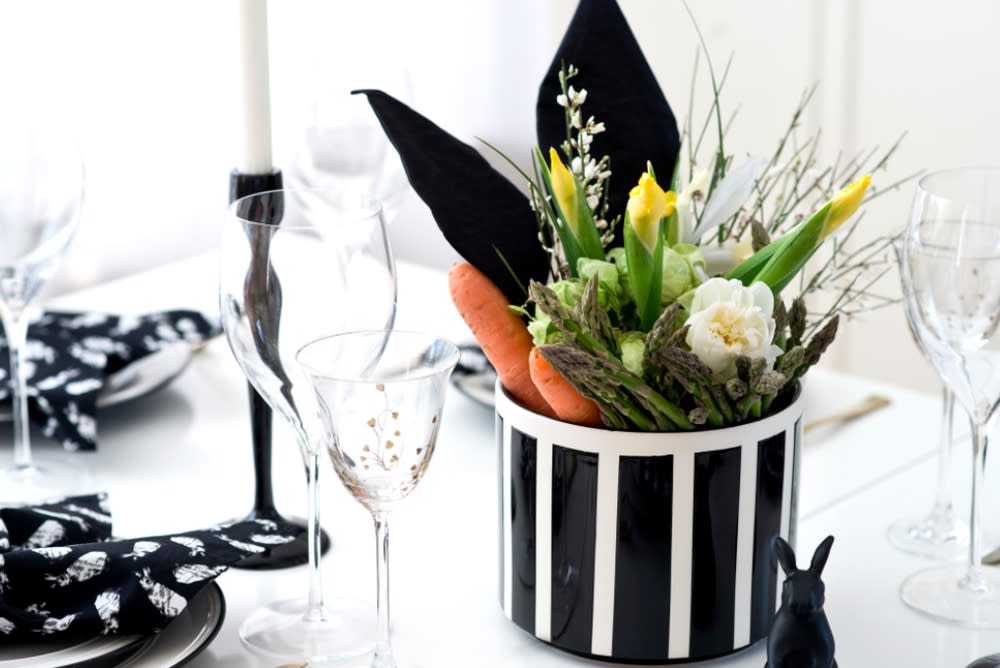 A large table often commands a large centerpiece. This rustic centerpiece makes use of the immense space provided by this long farmhouse table. While the piece is massive, its use of simple green topiary on top make it surprisingly understated in its design.

Sometimes, a small pop of color is all you need to add a splash of style to your dining room. The small yellow flowers in this simple white vase is the perfect complement to the brightly colored seating and unique chandelier in this eclectic dining room.