To the Moon

Most of us will never make it to the moon, but that doesn't mean we can't bring outer space into our own homes, which may explain why celestial-inspired design is all the rage. From starry string lights to constellation-covered pillows, to jewelry that corresponds with our astrological signs, we can't get enough. It seems like designer Enzo Berti feels the same. Using outers pace as his muse to spruce up your space, he teamed up with Kreoo, a marble furniture manufacturing company based in Italy, to create the New Moon Table—and it's out of this world.

You've probably never seen the phases of the moon quite like this before. The design is more than one single table—it's a series of variations on a theme. An array of colors, textures, and forms invoke the subtle changes of various lunar phases. By incorporating elemental materials of marble, wood, and metal, Berti creates a stunning effect of movement and transformation within the set of tables—something to be over the moon about.

Intriguing, empathic, mysterious as the dark side of the moon, New Moon is a flexible system comprised of a stool and table. Each are available in multiple iterations to suit your unique space. The collection is complete with full and partial circles in wood (Bianco, Terra, Noce, Invecchiato) and marble (seven different colors from the verdant Verde Irlanda to the ominous Nero Marquina). With a metal base, the celestial stool fits like a glove into the table, causing the pair to resemble the moon phases.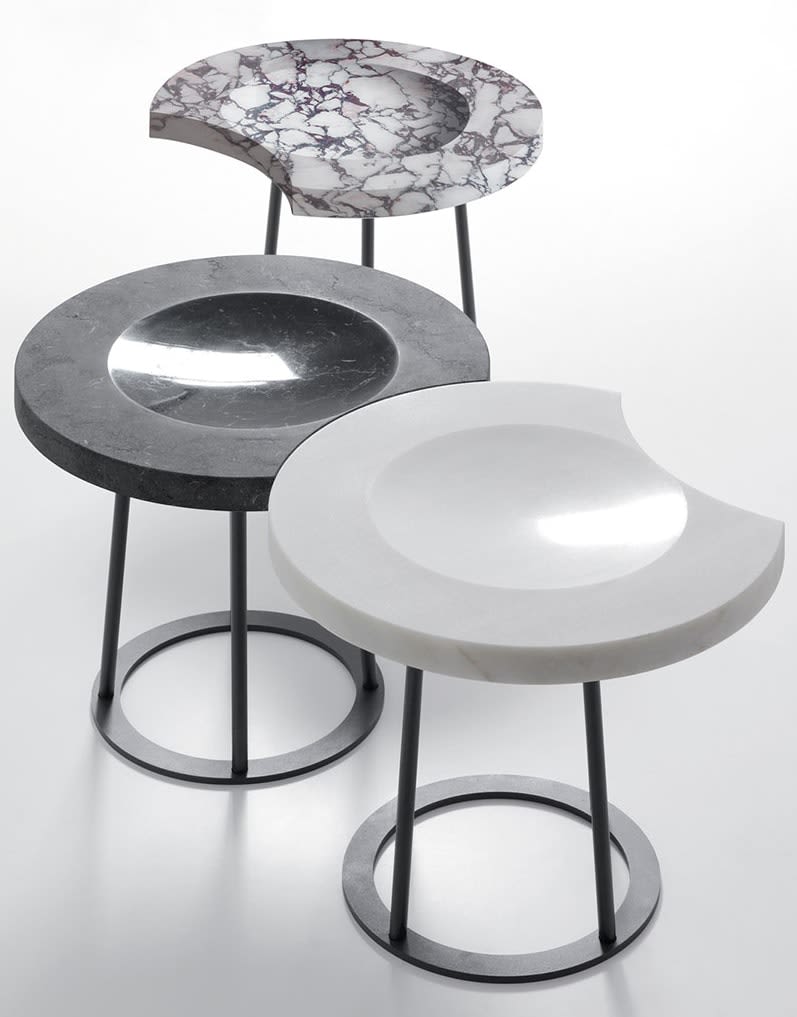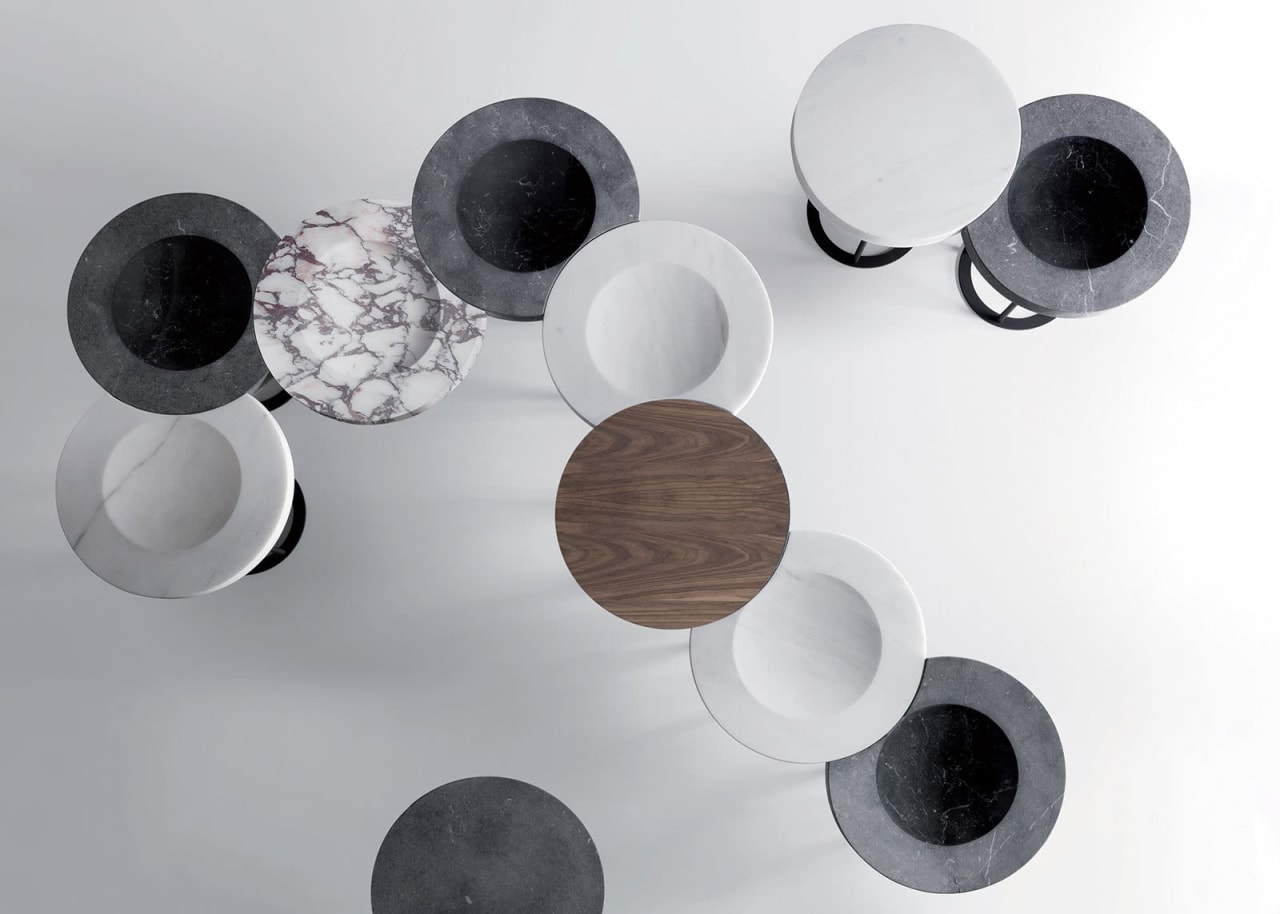 The elegant stool and side table can stand on their own, or joined together with hooks, demonstrating the endless possibilities New Moon has to offer. Available in a range of colors and materials, the table offers all the versatility you might need to complete your dream space.

You want the moon? might be your ticket.