Don't be forced to bring your party inside when there is a chill in the air. Instead, warm up your outdoor living space with a beautiful fireplace that reflects your home's unique style. A well-placed fire feature can allow you to create a seamless transition between your home's interior and outdoor living area, making your guests comfortable no matter where they are sitting.


This sleek fireplace design is the epitome of outdoor comfort. Surrounded by beautiful lightly colored stonework and dark decorative accents, this simple square fireplace truly makes an impact. To add to the modern design, the traditional flume is replaced with smooth concrete. The fire pit and area surrounding it make use of muted, solid tones, which are enhanced by the sleek concrete flooring below.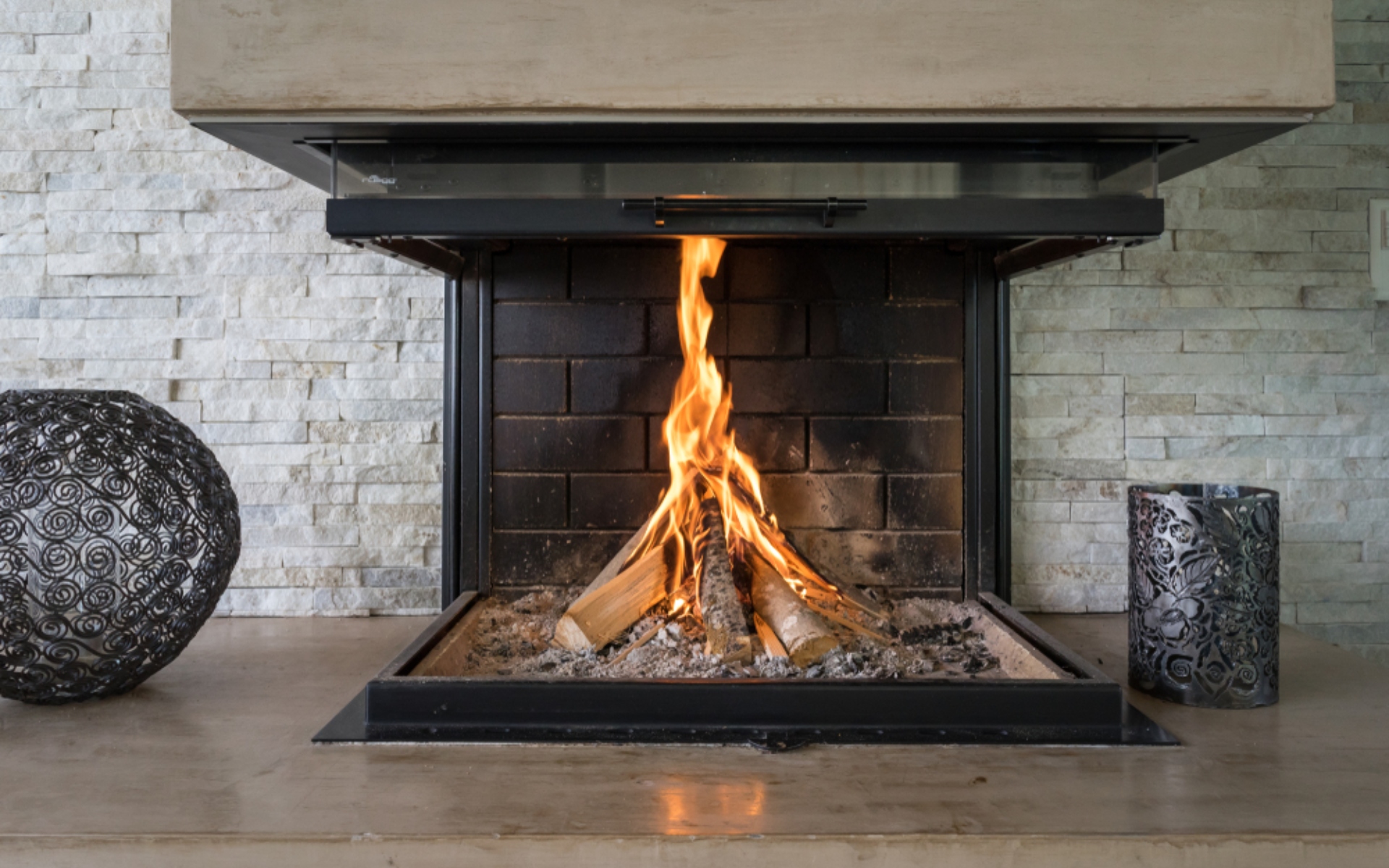 After taking a dip in the sparkling pool, guests can warm themselves by the gorgeous stone fireplace at this modern home. The flickering flames of the fire pit aren't the only light source in this outdoor entertaining area. Additional lighting along the seating area provides more illumination for the party at hand. Using a mix of tan and taupe stone for the sunken bench around the fire pit allows the outdoor living area and patio to enhance the design of the lush gardens surrounding this home.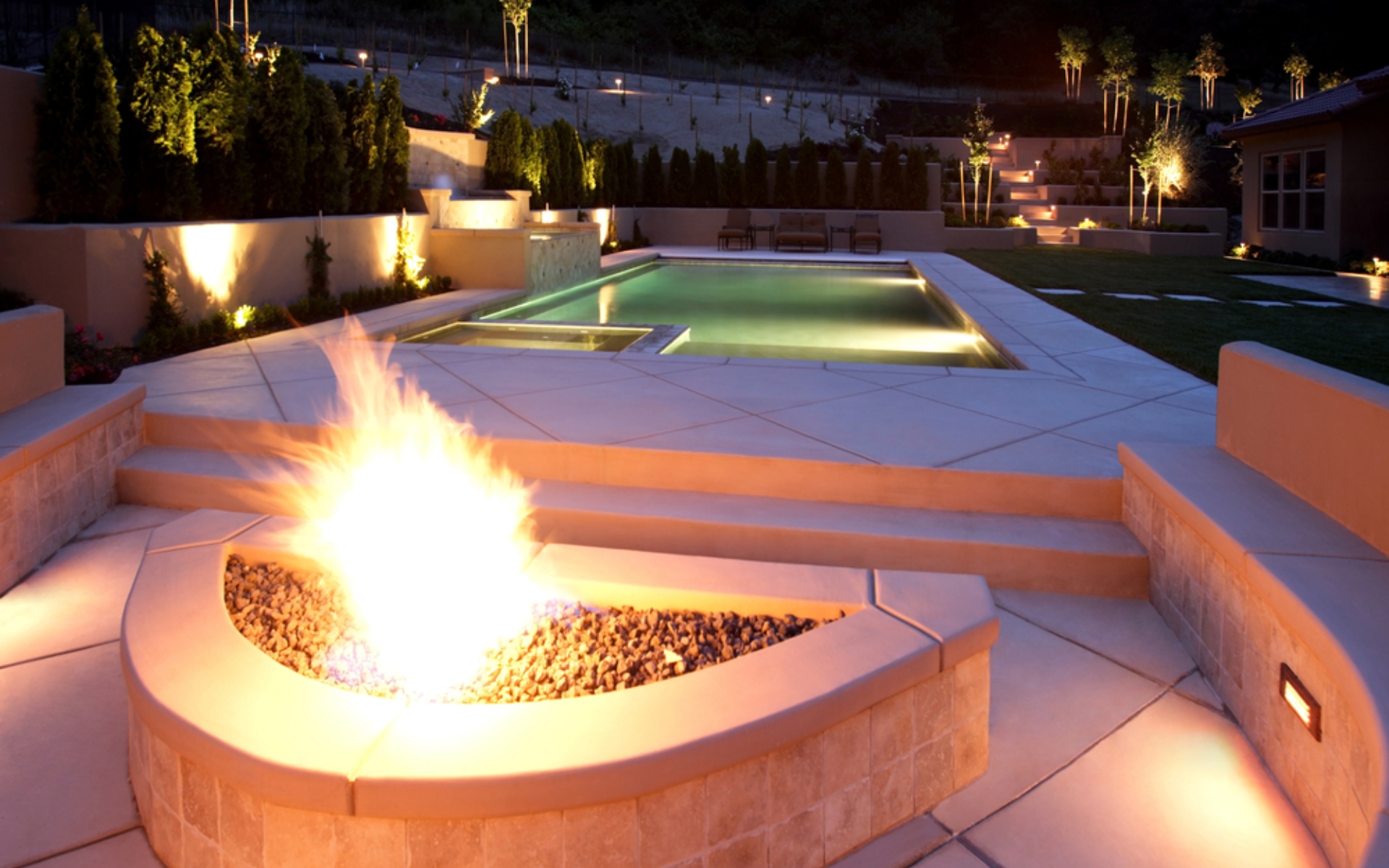 The combination of metal and stone in this outdoor living area creates a beautiful modern space that perfectly complements the crystal blue swimming pool nearby. The row of fire pits along the pool's retaining wall, made of dark metal and topped with smooth grey stones, allows guests to feel the warmth of the fire while taking a dip in the oversized pool.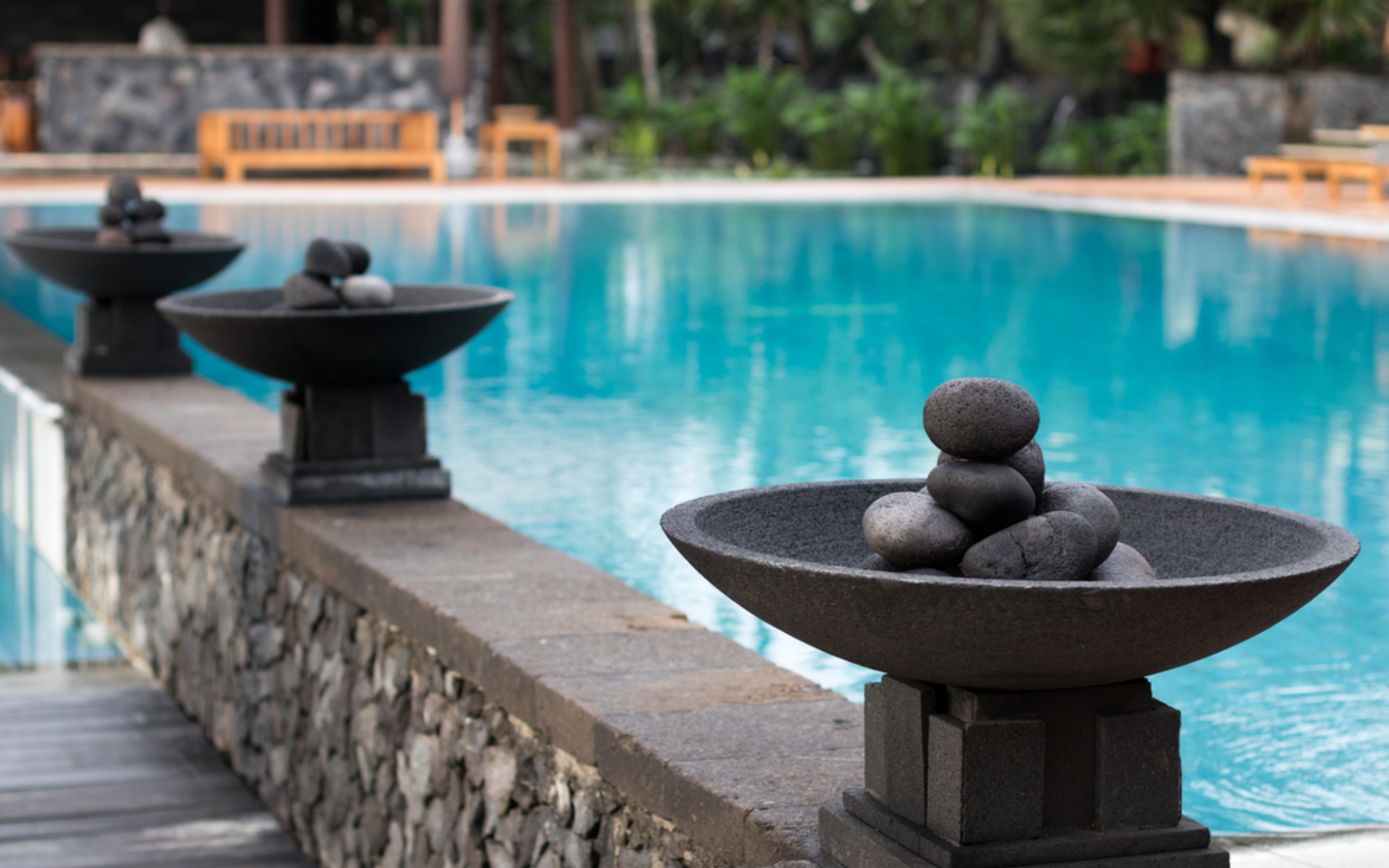 Sometimes, a simple fire feature is all you need to make a lasting impact. This small coffee table fire installation adds an interesting element to the modern decor on this rooftop patio.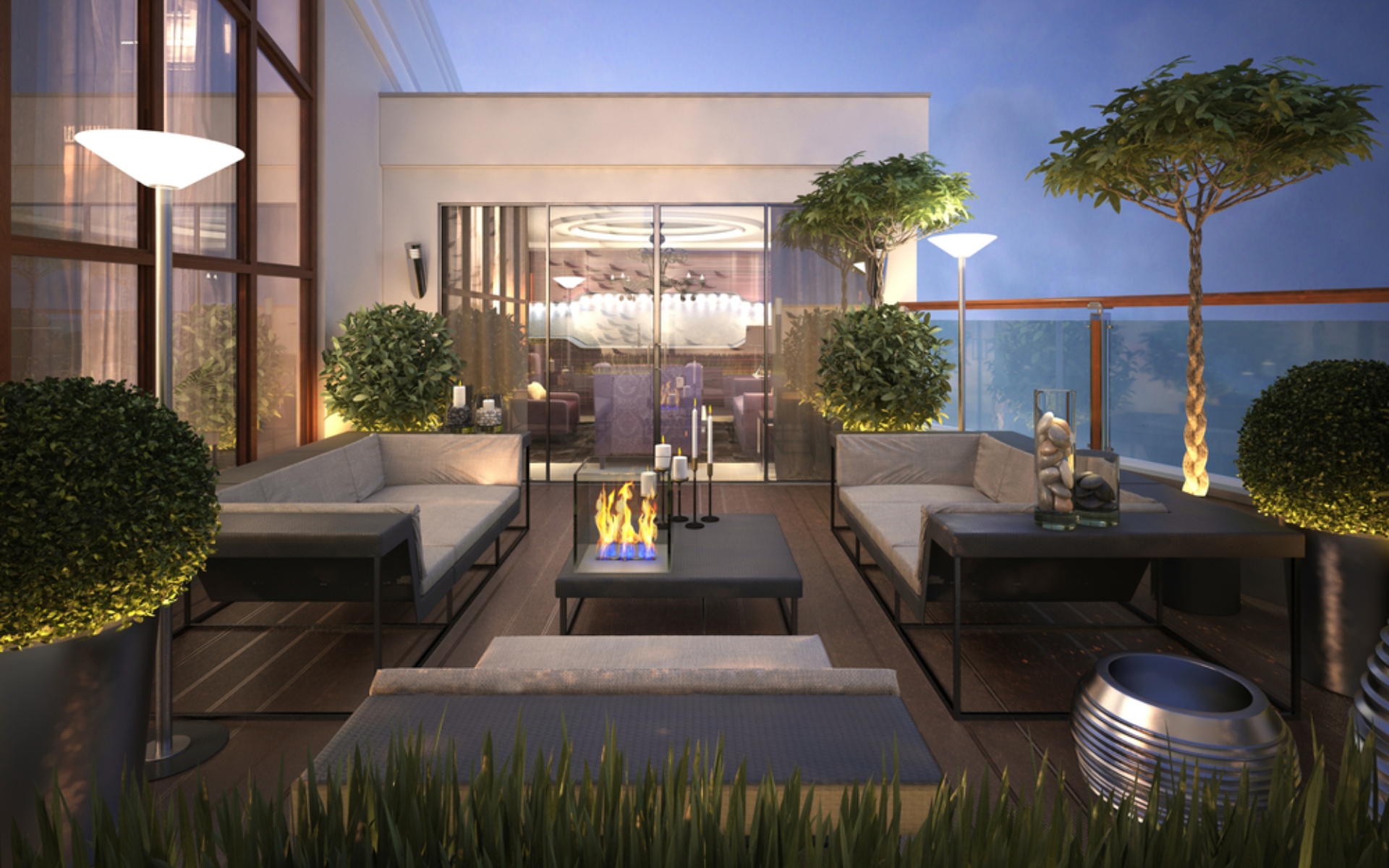 A yard as beautiful as this needs to be enjoyed, making this simple fire pit design the perfect choice for this secluded home. The natural stone used to surround the simple fire pit creates an elegant centerpiece for the rustic Adirondack chairs around it. The patio makes use of matching stone to tie the design elements together, creating an open-air patio that is perfect for enjoying the home's gorgeous natural setting.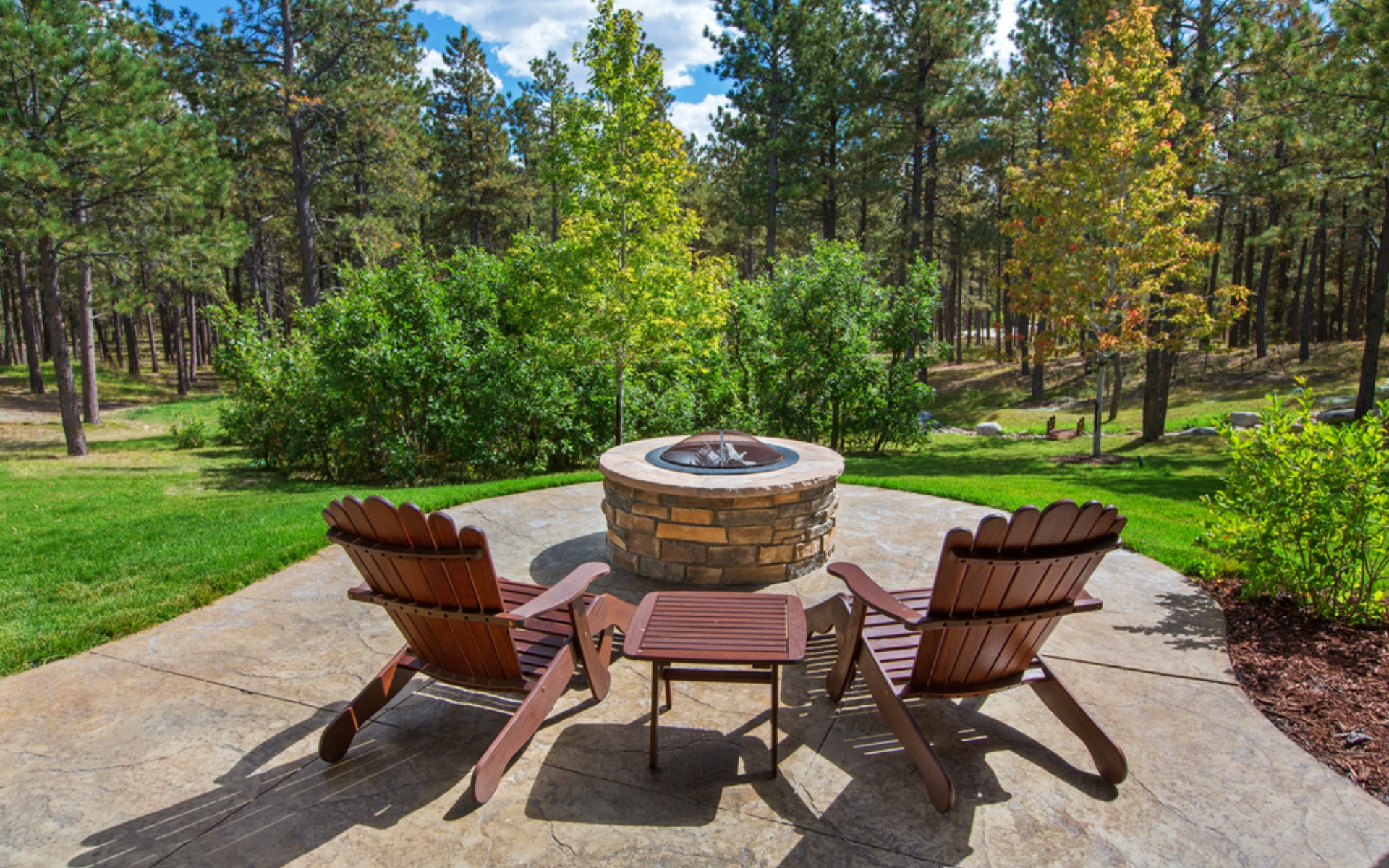 Guests can take in the amazing ocean views while enjoying the warmth of the fire at this beautiful oceanside fire pit. Surrounded by comfortable sectional seating covered in bright white pillows, the unique installation is the perfect centerpiece for this simple outdoor space. Placing the gas fire pit inside a large white bowl gives guests the opportunity to take in the gorgeous ocean views without distraction.