Last year, Alabaster, a sophisticated take on crowd-pleasing white, earned the top spot. This year, the Sherwin-Williams 2017 Color of the Year is Poised Taupe, proving that our love for neutrals in home design continues. "Poised Taupe celebrates everything people love about cool gray as a neutral, and also brings in the warmth of brown, taking a color to an entirely new level," says Sue Wadden, Director of Color Marketing for Sherwin-Williams.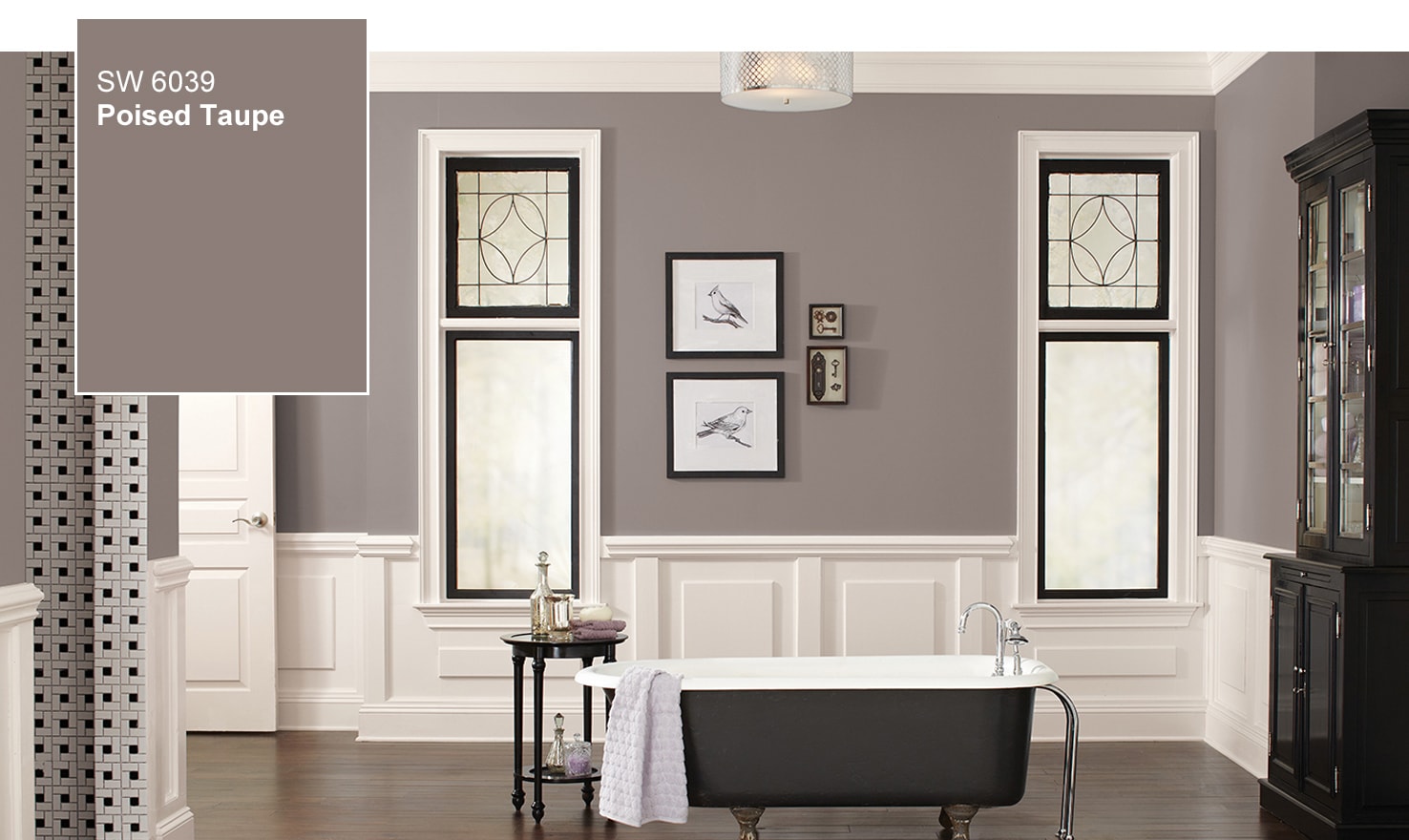 Poised Taupe blends earthen brown with conservative gray, resulting in a rich neutral that has character, impact, and personality. Surveys of designers, developers, and homeowners alike show that warmer neutrals, such as beiges, taupes, and grays, are preferred when it comes to home design in favor of stark white. Poised Taupe offers a warmer color that provides more complexity and dimension, but still remains a neutral that's applicable to a wide array of interior design styles.
"Not cool or warm, nor gray or brown, Poised Taupe is a weathered, woodsy neutral bringing a sense of coziness and harmony that people are seeking." - Sue Wadden.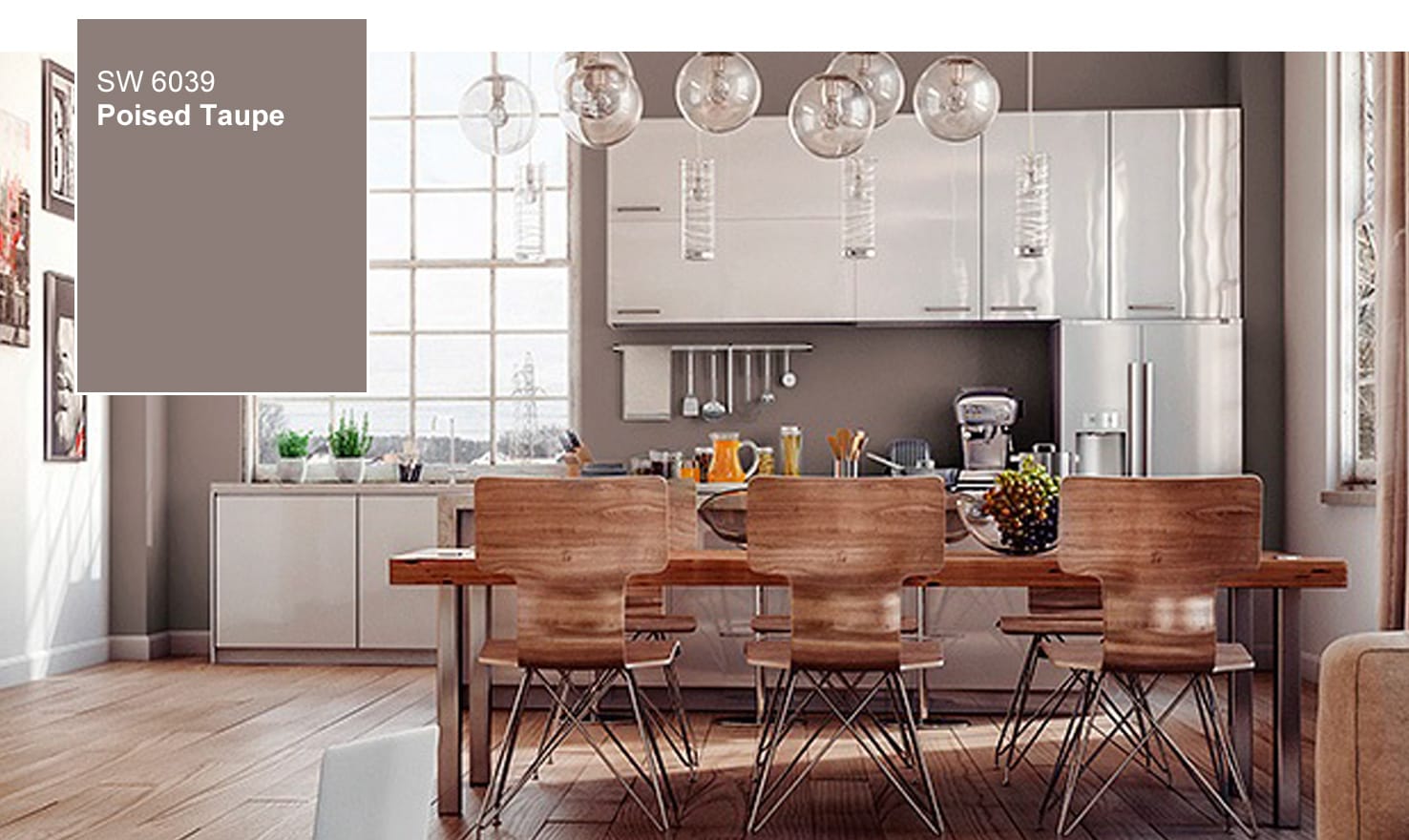 Sherwin-Williams suggests several color combinations to best showcase Poised Taupe. For understated elegance, pair the trending tone with cornflower blue hues, faded indigo or white for a chic color pairings that inspires French countryside—perfect for bedroom and living room spaces. To capture a more organic palette, combine Poised Taupe with citrus green, mustard yellow or weathered bronze for a natural and contemporary look that's ideal for modern spaces like the kitchen.